Refugee Women's Health Clinic
The Refugee Women's Health Clinic provides comprehensive and culturally sensitive women's health services to refugee, asylum seeking, and recent immigrant communities in the Greater Boston area. Our services include pregnancy and postpartum care, annual check-ups, gynecologic care, contraception counseling, and surgical consultation. We practice respectful trauma-informed care and our providers have experience working in a variety of resource-limited settings around the world.
The dedicated clinic staff to the Refugee Women's Health Clinic includes an Obstetrician Gynecologist, Midwife, Social Worker, and Care Coordinator. Interpreter services, both in-person and phone, are available to patients in over 30 languages.
The clinic is integrated with the Boston Center for Refugee Health and Human Rights Refugee at Boston Medical Center, which provides case management, mental health care, patient navigation, career development, and legal services, as well as the Immigrant and Refugee Health Program in Internal Medicine providing primary care services.
Clinic location:
The Refugee Women's Health Clinic is located within the Boston Medical Center OBGYN Associates Office on the 5th floor of the Yawkey Building at Boston Medical Center, 850 Harrison Ave, Boston, MA 02118.
How to Make an Appointment:
Please call 617.414.6376 to schedule with us.
Financial Concerns:
No one is turned away because of lack of funds. We welcome people who may need support with health insurance and addressing transportation, food, and housing needs.
Who We Are: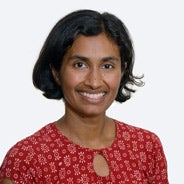 Sheela Maru, MD, MPH is an Obstetrician Gynecologist at Boston Medical Center (BMC) and an Instructor at Boston University School of Medicine. She completed medical school at Yale School of Medicine and residency training in OBGYN at BMC. She completed a Global Women's Health Fellowship at Brigham and Women's Hospital and an MPH from the Harvard School of Public Health. She is currently the Director of the department's section of Global Health and the Refugee Clinic. She is the Women's Health Advisor for non-profit Possible (possiblehealth.org). Her research and advocacy interests include access to reproductive health services for rural women in South Asia, maternal mortality reduction, group care models, refugee women's health and healthcare responses to gender-based violence. She has been providing full-spectrum Obstetrics and Gynecology care at BMC since 2013.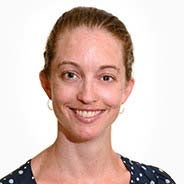 Courtney Massaro, CNM, FNP-C, MPH, RN is a staff Certified Nurse-Midwife at Boston Medical Center and a Clinical Instructor of Obstetrics and Gynecology at Boston University School of Medicine. She received her MPH with a focus on International Maternal Child Health from Tulane University. She completed her RN certificate and Master of Science in Nursing, with certification as both a CNM and FNP, at Vanderbilt University. She has been working at Boston Medical Center and Whittier Street Health Center for 2 years providing full scope midwifery care. She is one of the main providers of BMC's OBGYN Refugee Clinic. She is actively involved in teaching OB, FP and ED residents, medical students, and midwifery and FNP students. She has worked internationally in Africa, Asia and the Caribbean, and her area of interest is global maternal health.
A Social Work intern, supported by a team of Social Workers at the Boston Center for Refugee Health and Human Rights meets with each one of our patients during Refugee Clinic. Her presence in our clinic allows us to provide important social and case management services in an efficient and integrated manner.
Ingrid St. Hill manages scheduling and referral for clinic visits as well as visits dedicated to providing a medical affidavit. She has extensive experience with coordinating care for high-risk and vulnerable populations.