The Volunteer Services Department at BMC is dedicated to helping BMC fulfill its mission of providing consistently excellent and accessible health services to all in need of care, regardless of status or ability to pay. Our volunteers continue to grow and support staff, patients and families.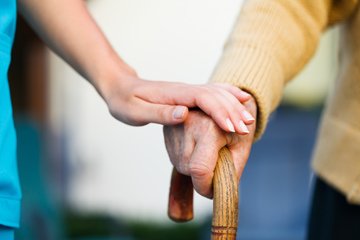 Volunteers assist the BMC community with services that support the hospital's mission while providing an enriching experience for the volunteer.
Volunteer Services' main goal is to integrate and assimilate volunteers throughout the hospital where they have the greatest impact to BMC's patients and staff. In doing this, Volunteer Services is also devoted to providing a meaningful experience for the volunteer that aligns with the hospital's mission and the volunteer's goals and desires to give back to the community.
Volunteers are placed throughout the hospital in many different areas helping in many different ways. Below are a few examples of volunteer positions and requirements:
Adult Inpatient
Must be at least 22 years old, respectful of patients and staff, strong interpersonal skills
Volunteer Visitor
Talk and read to patient, engage in playing cards, board games or other materials.
Entertainment Cart
Bring reading material, crosswords, coloring, etc. to patient's bedside
Compassionate Companion
Volunteers must be one year past a significant loss
Provide a comforting presence during end-of-life for those who are alone or whose families, friends or communities are not present
Adult Outpatient
Food Pantry
Assist with the inventory, picking up and stocking food and assisting patients with shopping in the food pantry
Shifts are 10am – 1pm and 1:30pm – 4pm Monday through Friday
BMC Ambassador
Welcome patients and visitors, escort patient and visitors to appointments throughout the medical campus
Shifts are 3 hours between 8am and 5pm Monday through Friday
Entertainment Cart
Bring reading material, crosswords, coloring, etc. to waiting rooms
Cancer Resource Volunteer
Must be at least 18 years old with excellent interpersonal skills and maintain professional attitude at all times
Trained by the American Cancer Society programs and services with patients, family members and caregivers in the Cancer Center environment.
Shifts are 10am-12pm or 12pm - 2pm weekdays
Boston Center for Refugee Health and Human Rights
Please visit http://www.bcrhhr.org/volunteering--internships for more information
Pediatrics
Inpatient
Must be at least 20 years old and have a friendly demeanor and previous experience with children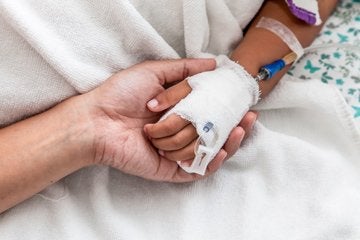 Provide comfort to young patients by providing activities and companionship to hospitalized children of all ages
Shifts are generally 9am – 1pm and 1pm – 4pm Monday through Friday
Outpatient
Must be at least 16 years old and have previous experience with children
Provide a warm, cheerful welcome to all patients entering and departing the clinic and help to research illnesses, diseases and appropriate resources for families
Shifts are 9am – 1pm and 1pm – 4pm Monday through Friday
Telehealth
Strong interpersonal skills, interest in promoting health literacy, fluent in Spanish
Educate patients with epilepsy and their families in the use of mobile health and telehealth technologies
Shifts are 8am-12pm and 1pm-5pm Monday through Thursday and Friday 8am-12pm
CALM Program
Volunteers must be at least 22 years of age and make a year commitment
Cuddle substance exposed infants with NAS, assisting with their non-pharmacologic care when their parents are not available or need to rest.
We are currently in the pilot phase of the program and will not be interviewing new applicants until March.
There is a very long waitlist for this program
Complete the Online BMC Volunteer Application
Submit 2 letters of reference preferably emailed to

[email protected]

. Reference letters must be emailed from the reference or be in a pdf document (we do not accept word documents from the volunteer applicant). References can be from anyone other than a relative and the letter must speak to the volunteer's character, interest, and strengths that would make him/her a suitable volunteer at BMC
Please allow a minimum of two weeks from the time both references are received to be contacted by Volunteer Services.
We receive more applications than the available volunteer position openings, therefore, we cannot guarantee that all volunteer applicants will be placed into a volunteer position.
If you are placed in a volunteer position, you are required to submit your immunization records. Once we receive your immunizations and you have a confirmed volunteer placement we will reach out to you to schedule a 90 minute volunteer orientation.
All volunteers complete a CORI background check
Forms
Parental Consent Forms
Immunization Forms
Immunization Requirements
Once you have been selected for a volunteer placement, we ask that you provide the below medical documentation. Your immunization and vaccination information may be obtained from your doctor's office, student health center, previous employee health records, immigration documents, military service documents or travel vaccination records. You may also have your health care provider complete the attached medical form.
2 MMR (Measles, Mumps, and Rubella) vaccine dates or positive titer results
2 Varicella (Chicken Pox) vaccine dates or positive titer results or health care provider documented disease
Tdap vaccine (not required/strongly preferred; includes protection against pertussis or whooping cough)
Tuberculosis skin test (TST) results. Two skin tests, one within 12 weeks of starting to work and one within 12 months before that. TST results must include date given and read and the millimeter (mm) of induration. The form should be signed by the health professional reading the test with printed name, title, and contact number on his or her letterhead.

For those with prior positive TB skin tests, documentation of the positive TB test date with size (mm) of skin reaction/induration, a copy of a normal chest X-Ray report obtained after the diagnosis of positive TB skin test, and documentation of receiving TB medication counseling.
Other Tests for TB such as the QFT or T-Spot obtained via blood draws will be accepted or utilized on a case by case basis.

Seasonal Flu Vaccine
Documentation of the above requirements should be submitted to:
Volunteer Services Department
Boston Medical Center
Yawkey Ambulatory Care Center
850 Harrison Ave., Basement, BW-02
Boston, MA 02118
617.414.7548 (fax)
[email protected]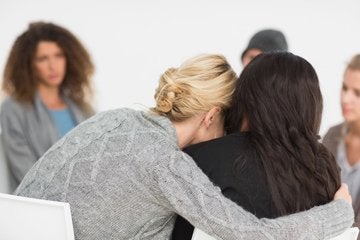 Do you have an age requirement?
All volunteers must be 16 years of age or older. Unfortunately we are not able to make any exceptions.
I don't have a TB test within the last year. What should I do?
Once you are placed in a volunteer assignment, we ask you to send in your immunization records with one negative TB test. If you are unable to get a TB test prior to volunteer orientation, we do allow volunteers to get the required TB test at our Occupational and Environmental Medicine Department.
I have applied online, but have not heard from anyone after the suggested two week response. What should I do?
We generally do not reach out to applicants unless we receive two out of the three letters of reference. With this said, keep in mind that we receive many applications a week and review them on a first come first serve basis. Feel free to reach out to us, however we cannot guarantee that we are able to find a placement for all that apply.
Main Phone: 617.414.5122
Email: [email protected]
Volunteer Services Department
Boston Medical Center
Yawkey Ambulatory Care Center
850 Harrison Ave. Basement, BW-02
Boston, MA 02118