Center for Transgender Medicine and Surgery
Request an appointment
Request an appointment
New Patients
We're glad you've chosen BMC for your care! Please call the department you wish to make an appointment with to get started. Learn more about coming to BMC.
If you are a new patient and need an appointment, please contact us at the phone number below.
617.638.1833
Refer a patient
Refer a patient
Call our department to schedule a referral appointment
617.638.1833
617.638.1833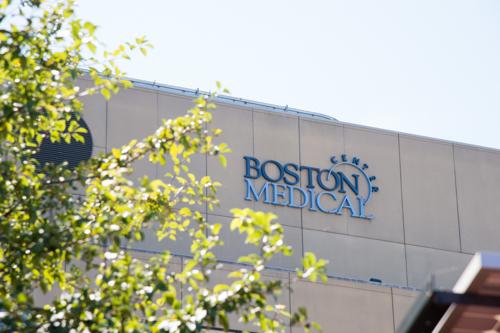 In 2016 BMC established the Center for Transgender Medicine and Surgery. With the unified structure, patients have a single point of contact for their care needs. We are the first center in New England to provide such a comprehensive program and we are a national leader in delivery of transgender healthcare.
Services
Information about gender affirming primary care, behavioral health, endocrinology, voice therapy, and more.
Information about gender affirming surgeries.
Our Team
Center Staff
Brenna Cyr, LICSW
Behavioral Health Lead
Pam Klein, RN, MSN, ACRN
Nurse Liaison
Micha Martin, LCSW
Program Manager 
Luisa Gomes
Operations Manager 
Jordan Bensley 
Patient Navigator
Patient Resources
Information and resources providing support to transgender and gender-nonconforming people related to housing, finances, community, legal, identity documents, and more.
As part of the Department of Pediatrics at Boston Medical Center, CATCH is committed to providing support and care to children, adolescents, and young adults across the gender spectrum.
Ways to Support
Private donations are essential in maintaining the level of care that our patients require and deserve. All donations are helpful in supporting project infrastructure of the Center for Transgender Medicine and Surgery along with helping us develop and distribute best practice guidance for patients everywhere. Whether you are a patient, a parent, another relative, a thoughtful neighbor, a corporation, or a community organization, your contribution will greatly help BMC to continue its life-altering work.
Under "Gift Designation", select "Direct my gift to", choose "Other" from the dropdown box, and then write in the Center for Transgender Medicine and Surgery in the blank box below.