Request an appointment
Request an appointment
New Patients
We're glad you've chosen BMC for your care! Please call the department you wish to make an appointment with to get started. Learn more about coming to BMC.
If you are a new patient and need an appointment, please contact us at the phone number below.
617.638.8992
Refer a patient
Refer a patient
Call our department to schedule a referral appointment
617.638.8992
617.638.8992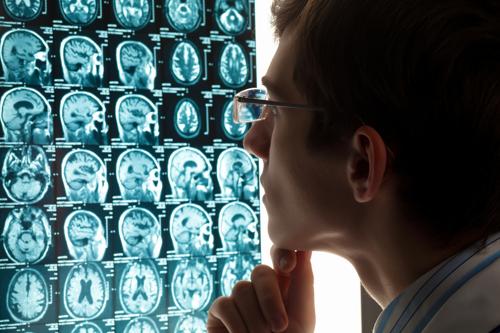 Established in 1968, the Department of Neurosurgery at Boston Medical Center is a full- service clinical and academic program that provides advanced treatment for patients with a broad spectrum of diseases and disorders of the brain, nerves, spine and spinal cord. Our team includes highly experienced neurosurgeons who subspecialize in all major areas of neurosurgery. We have multidisciplinary programs in trauma, neuro-oncology, cerebrovascular disease that provide our patients with a broad spectrum of treatment options. We work with our colleagues to provide our patients with the highest level care in a truly compassionate environment.
Our neurosurgeons have extensive experience in using state-of-the-art technology and innovative surgical methods to treat patients with a wide variety of brain, nerve and spine conditions.
BMC offers patients access to the newest clinical treatments in this specialized field, using the advanced image-guidance and minimally invasive techniques to provide safe and successful treatment of complex brain tumors, aneurysms, movement disorders (including Parkinson's disease), epilepsy, and spine diseases.
Our Department has a long-standing tradition of providing the finest neurosurgical care possible to all residents of this region regardless of ethnicity, race or economic status.
We share Boston Medical Center's commitment to exceptional care, without exception and are proud of our outcomes, and the trusting relationships we have established with our patients. Our outpatient clinic is located in Boston Medical Center's beautiful Shapiro Center in Boston's historic South End.
Contact Us
Our Team
Our neurosurgeons are all full-time staff members at Boston Medical Center and appointed to the faculty at Boston University Medical School. They are involved in patient care, teaching and research to further the knowledge and treatment of neurosurgical conditions. We also work closely with other departments in the hospital, such as neurology, radiology, otolaryngology and orthopedics to coordinate your care and treatment. Together, we provide advanced diagnostics as well as treatment of a broad spectrum of brain and spine diseases.
We are proud to offer an ACGME accredited neurosurgical residency program with our partners at Beth Israel Deaconess Medical Center.  During their seven years of training, residents spend equal amounts of time at BIDMC and BMC, six months at Boston Children's Hospital, and one year conducting research.  To find out more, please visit the neurosurgical residency program website.
Neurosurgical Residents
Andrew Powers, MD
Charles Mackel, MD, JD
Anirudh Penumaka, MD, MS
Aristotelis Filippidis, MD, PhD
Residency and Fellowship Information
The combined Beth Israel Deaconess Medical Center (BIDMC) and Boston Medical Center (BMC) Neurosurgical Residency Program provides residents with a unique opportunity to train at three of the busiest medical centers in New England, all of which treat patients with some of the most complex neurologic conditions. During their seven years of training, residents spend equal amounts of time at BIDMC and BMC, six months at Boston Children's Hospital, and one year conducting research.
Pre-residency fellows are integral members of the neurosurgical neurocritical care teams. Duties include managing floor and ICU patients, night call, and assisting in the operating room and outpatient clinic, which together provide broad clinical exposure in the neurosciences.