Request an appointment
Request an appointment
New Patients
We're glad you've chosen BMC for your care! Please call the department you wish to make an appointment with to get started. Learn more about coming to BMC.
If you are a new patient and need an appointment, please contact us at the phone number below.
617.638.5633
Refer a patient
Refer a patient
Call our department to schedule a referral appointment
617.638.5633
617.638.5633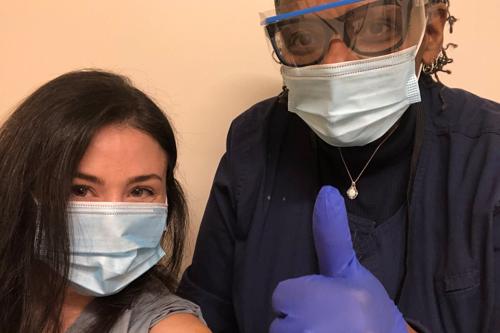 A thriving workplace requires healthy employees. However, employees do experience work-related injuries, with 70-80 percent of them being musculoskeletal in origin. When injuries occur, the Occupational Health team at Boston Medical Center offers a rapid, often same-day, evaluation of employees. This evaluation consists of a diagnosis, evaluation and treatment plan, and weekly follow-up care coordination. Having a well-formulated, easy-to-follow process helps get employees back to work in a timely manner and reduces your Workers' Compensation and other health-related costs.
The clinic is located in BMC's orthopedic surgery department where physicians with special expertise in the management of bone-related injuries and diseases care for their patients.
Contact Us
Specialty Clinics
The Department of Orthopedic Surgery at Boston Medical Center, one of the most outstanding in New England, provides comprehensive, exceptional orthopedic care to every patient, without exception.